Government Street Tattoo in Victoria BC has been offering quality and affordable work since 1983. All artists are trained in proper and safe tattooing to ensure safety for all of our clients.
Opening Hours
Monday 12:00 – 6:00pm
Tuesday 12:00 – 6:00pm
Wednesday 12:00 – 6:00pm
Thursday 12:00 – 6:00pm
Friday 12:00 – 6:00pm
Saturday 12:00 – 6:00pm
Sunday 12:00 – 6:00pm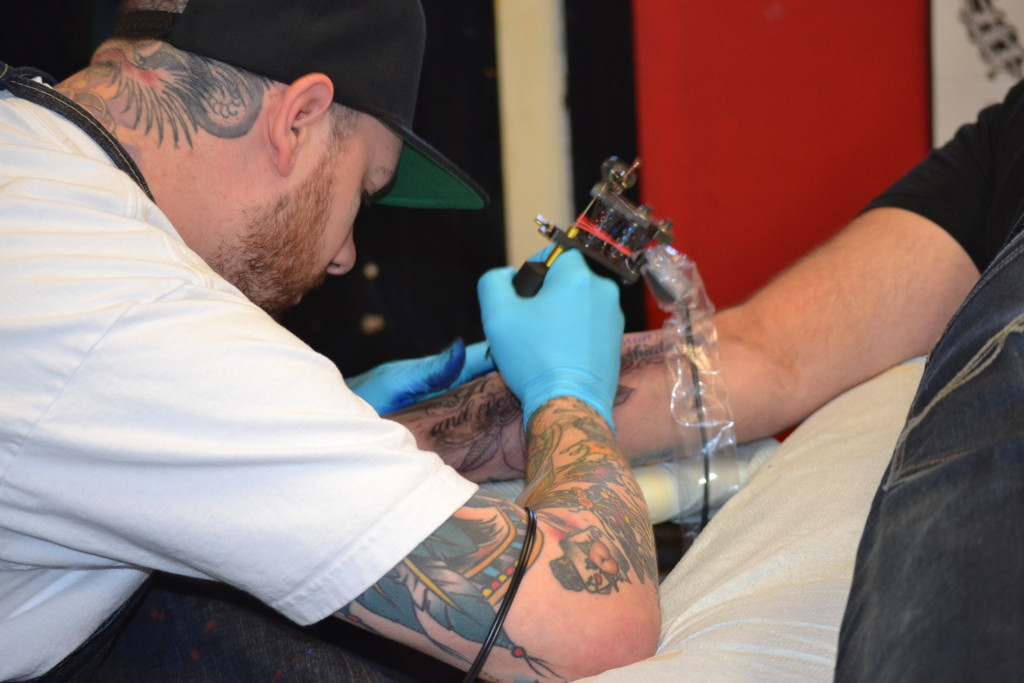 I love the atmosphere. You don't feel intimidated like when you go to some tattoo shops. Chris David has done 99.9% of my work and what he didn't do, he fixed. All the employees are always there to ask questions and will give you a straight and honest answer or opinion. Also, on top of all that, the shop is very clean, which is comforting. More shops should be like that. Government St Tattoo is my drug of choice, so to speak. 🙂RachelDan

I had my first tattoo today, done by Ryan, and he did a wonderful job, I love it so much and I cannot express how nice he was and worked so diligently. Everything was clean and they do a good job to make sure you feel comfortable while on the table. Thanks so much again and will definitely be coming back.Rachel

Just got my tat, could not be happier. Colin was my artist and did a great job from start to finish. I explained to him what I wanted and he gave me some advice and it came out awsome. Highly recommend GST.Martin
ADDRESS
1710 Government St.
Victoria B.C. Canada
PHONE
Phone: 250 590-5379
---