Government Street Tattoo has been offering quality and affordable work since 1983. All artists are trained in proper and safe tattooing to ensure safety for all of our clients.
Offering Tribal, Black & Grey, Old School, New School, Biomechanical, Lettering, Portraits, Realism, Asian, Media/Cartoons and Anatomical. Our artists can create custom work as well, often on the spot. Almost any design you can imagine can be made into a beautiful tattoo. Bring all your ideas and references…postcards, printouts, photos, etc. to create your own custom body art.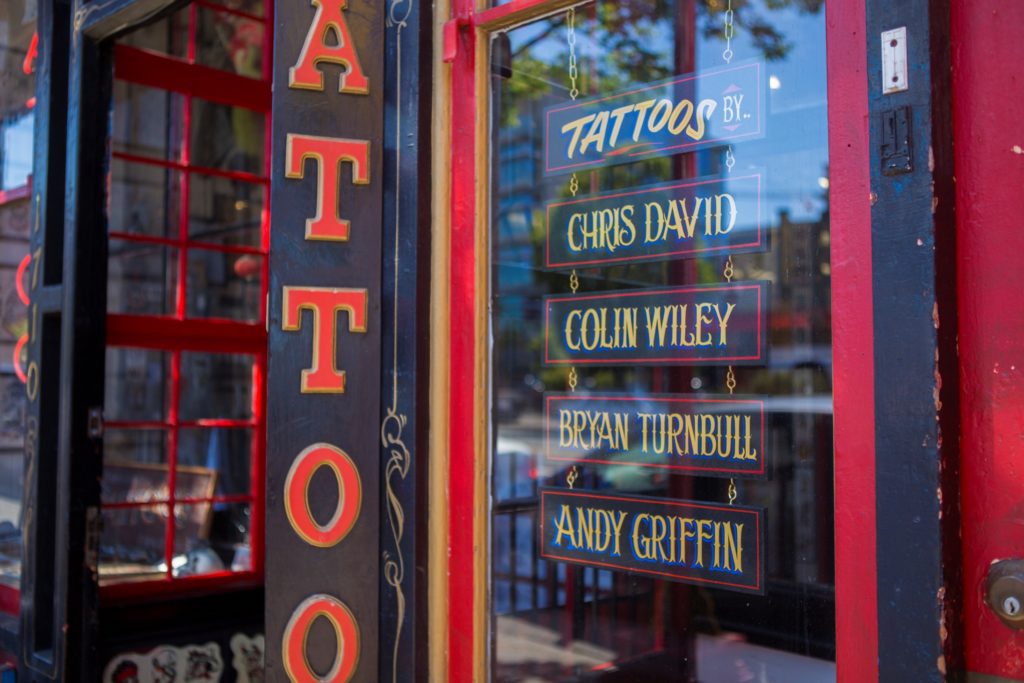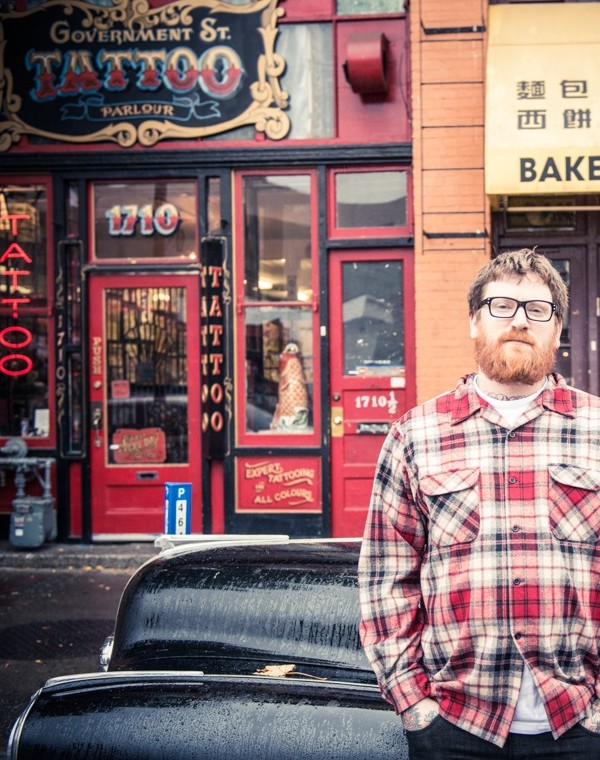 Chris David
Owner, Lead Tattoo Artist
Chris is a mega-bro and does mega-clean lookin tattoos.
He started tattooing in Toronto many moons ago and has blessed Vancouver Island
with his decision to move to Victoria to work at the new shop.
Bryan Turnbull
Tattoo design/Artist
My Name is Bryan Turnbull. I was born and raised in a grimy town called Ajax in Ontario. I have been tattooing for 14 years and I have worked at Government Street for 4 years. In my spare time you can find me at the Sushi joint next to the shop or at home hanging with my 2 kitties. I also enjoy collecting vintage Star Wars toys. I like to do clean bold classy tattoos; you pick'em, I stick'em

Andy Griffin
Tattoo design/Artist
Andy started tattooing in his hometown of St. John's, Newfoundland in 2012, after learning the trade from Dave Munro at Trouble Bound Studio. He favours bold traditional American and Japanese designs. But will tattoo whatever tickles your fancy.
Colin Wiley
Tattoo design/Artist
Born and raised in Victoria, BC and son of a German nurse and West Coast film maker. Travelled to Japan, Norway, Mexico, New Zealand, Bermuda and Australia. Moved to Toronto in 2000 and tattooed for 8 years before moving back home to the island. Continued to tattoo full time throughout the years and has been at Government Street Tattoo for 3 years. Creates illustrative tattoos with a strong focus on Japanese.

Your Idea

Sketch

Pricing

Tattooing
The safety of our clients is of utmost importance at Government Street Tattoo. We ensure that all tattoo instruments and materials are either thrown away or sterilized in a high-pressure, high-temperature autoclave after each use.